Sourcing is a critical part of the recruitment process. It's about finding, engaging and connecting with potential candidates who are a good fit for your organization. By taking the time to find quality candidates, you can ensure you find the right people for every role in your company. Today we'll provide an overview of what recruitment sourcing is, how it works, and how to do it effectively, including using ATS (Applicant Tracking System) software like Jobaffinity.
The goal is to streamline your hiring process and get better results from your recruitment efforts.
Let's agree on the terms first:
Definition of sourcing
Sourcing consists of the recruiter looking for potential candidates for specific positions. It is no longer the candidate who comes to the company but the other way around. The objective is to identify the profiles that perfectly match the offer to optimize the results.
What is sourcing and why is it important?
To expand on the short definition above, sourcing is the process of finding, engaging and connecting potential candidates that fit an employer's organization. It allows employers (you) to "cast a wider net" in their search for the ideal candidate, especially by targeting those who may not yet be actively searching.
The objective is obviously to save time and money. Sourcing makes it easier to find qualified people from diverse backgrounds and helps ensure fairness in the hiring process.
The goal is to build up what is called a "candidate pool" where you can determine which profiles should best match the expectations of the vacant or soon-to-be-created position(s).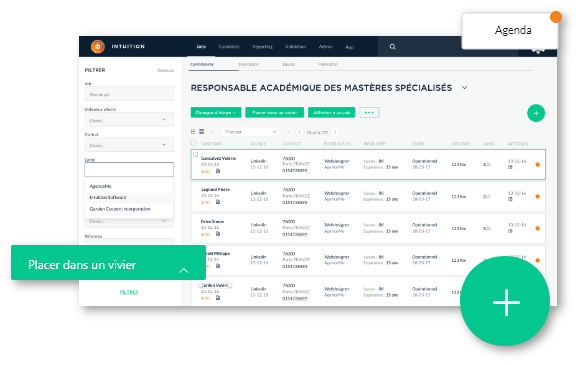 Sourcing is located upstream of the recruitment phase, it is the work of a headhunter. But perhaps for reasons of budget, size or specificities of your company, you want to do it yourself.
5 benefits of sourcing for employers
The benefits of recruitment sourcing for employers are many, but here are the top 5 in our opinion:
1) Target the right candidate profile
First of all, it allows you to target the best possible candidates for the position to be filled and to quickly access a larger pool of candidates than if you relied solely on responses to your job offers or unsolicited applications.
2) Find passive candidate profiles
The other benefit of sourcing is to help identify "passive" candidates who may be interested in new opportunities but are not actively looking for a job. They may already be in a job and you will be looking to poach them, they may be finishing an interesting course of study or they may be on a gap year for one reason or another.
3) Go where your company is not yet present
It's also useful for identifying talent in a specific geographic area or from certain industries or backgrounds that would otherwise be overlooked by traditional recruiting methods. You may be opening a new production site or brand in a location where your company is not known. You are going to diversify your activity in a new sector in which you are not yet known. You are going to open up internationally and need profiles native to the country or countries in question… the possibilities are numerous.
4) Improve brand awareness
Finally, sourcing allows employers to increase their brand awareness as they build relationships and connections with potential recruits. By positioning yourself and reaching out to the most interesting profiles, you're getting the word out and showing that you're outwardly focused.
5 )Save time on the recruitment process
All this may seem "time-consuming", but in reality, even if good sourcing can indeed take time, in truth it is more than "repaid" during the recruitment process which is greatly accelerated, with a much lower rate of abandonment and above all very reduced ratio rates between the number of profiles and interviews for the number of positions. No need to sort through fifty or so resumes: you have already identified the six or so potential candidates who would fit the position.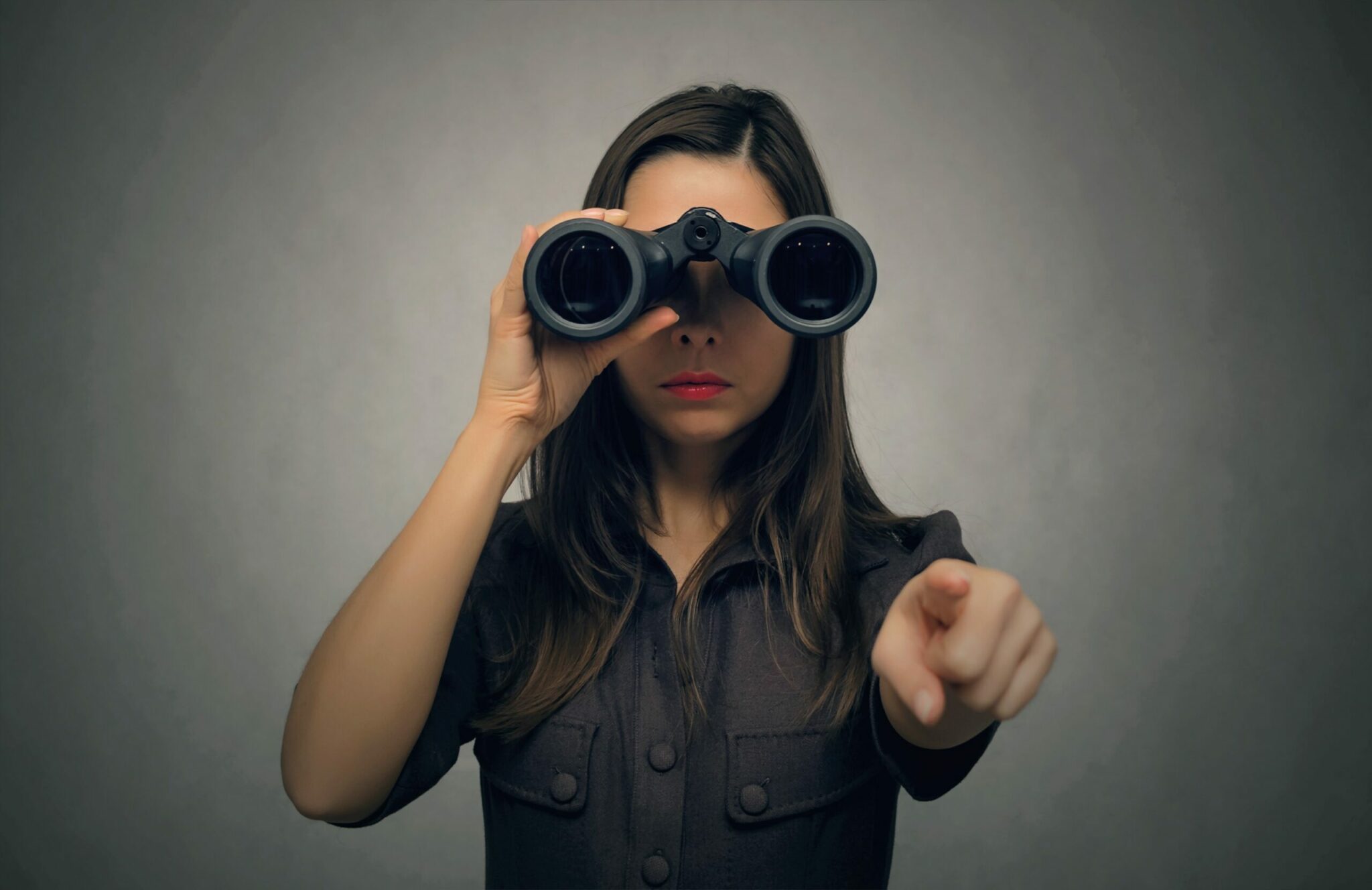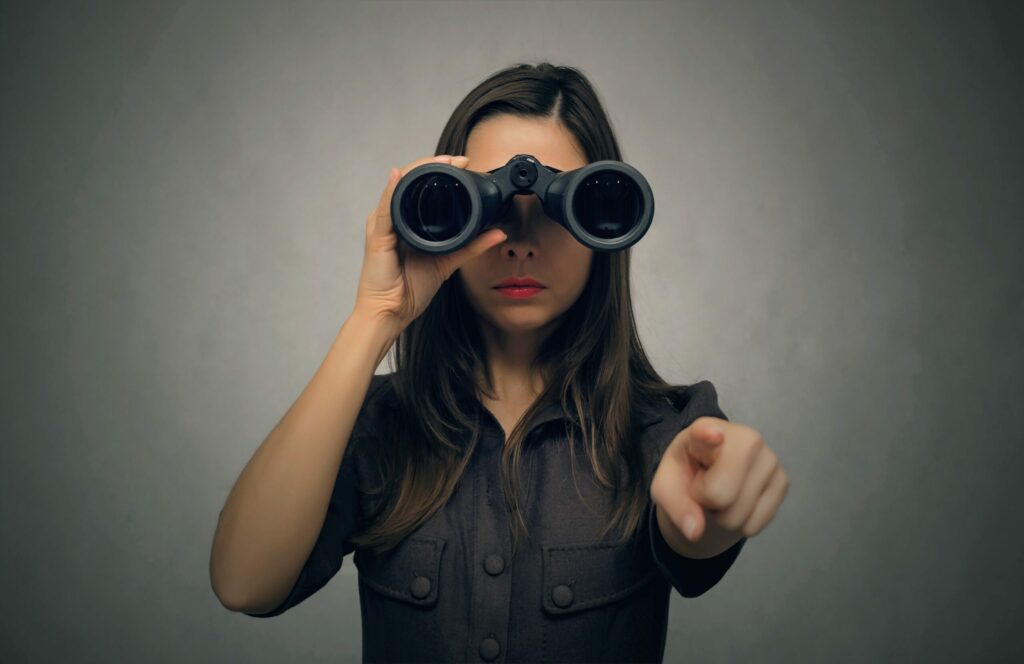 6 different types of sourcing strategies
There are several approaches to finding potential recruits, here are the most common ones:
Direct search or "active sourcing."
This is what a headhunter does. You will search for candidates in real time on different platforms (social networks, job boards…) and send an invitation to apply directly. Google searches, LinkedIn Premium Recruiter accounts (or its free version), Indeed Resume… are all indispensable tools for this type of sourcing. With Jobaffinity, you can import LinkedIn profiles directly into your candidate pool to save time
Passive search or "Niche Sourcing
This involves creating a profile of your ideal candidate and then searching for him or her in databases with specific filters, such as Jobaffinity's Talent Search, among all the resumes you may have received in the past. In this way, you can target passive or recently active profiles that perfectly match the position you want to fill through various searches (degree, experience, proximity, skills, semantics…). Some companies offer you access to certain databases for a certain price; but be careful to choose your supplier carefully, get advice or only contact companies that are already recognized for their reliability.
Referral, Sponsorship and Co-option Programs
These programs are often part of a larger recruitment strategy and consist of asking current employees to recommend potential candidates for certain positions in their network (close or family). Usually with an incentive in the form of a bonus or benefit for the referrer if the referred person is eventually hired. This is an effective way to identify quality people quickly, as referrals come from sources that employers already trust, who are likely to be their future colleagues, and who have been able to explain the ins and outs of working at the company to candidates.
Searching for candidates using data-driven algorithms
Data-driven sourcing involves using technologies such as artificial intelligence (AI) and machine learning. By storing profiles of potential employees, AI algorithms can suggest quality candidates who have the skills, knowledge and experience to fill open positions. These are advanced techniques that are generally more suitable for very large companies, but it should be mentioned.
The use of social networks
Social networks are essential tools for finding candidates. LinkedIn is the most popular platform for recruiters, but other networks such as Facebook and Twitter can also be used to find potential recruits based on your industry or skills. With a good social media strategy, a good employer brand can be the profiles of people who follow your company page, the profiles of your public figures or who interact with your communications on social media. You can also use these social networks to collect profiles, by specifying for example that if you have not yet finalized the creation of positions, candidates who would like to try their chances can already send applications via a form, recruitment questionnaire or simply by manifesting themselves for future recruitment.
The use of job boards
This is the classic method that everyone knows. There are many job boards on the Internet (Indeed, Jobi-joba, pole-emploi…), many of which are specialized in a particular sector or region. By publishing job offers on these platforms, employers can reach a large number of potential candidates at the same time. Our Jobaffinity recruiting software allows you to multicast jobs, i.e. publish the same ad on all major job boards with a few clicks and centralize all responses in the tool.
There are many strategies and tools available to facilitate sourcing. Recruiting software like Jobaffinity can help you find top talent faster and achieve impressive results in terms of efficiency and productivity. Try it today to see how your company can benefit from sourcing!
How to start sourcing
Sourcing is a process that requires analysis and planning.
Keep in mind that you are looking for quality and diversity (don't just hire people who "fit the mold" or check boxes). You are looking for profiles that can bring new ideas, specific skills and a new dynamic to your team.
The first step of a good sourcing will always be to establish the needs of the position in question, what are the necessary skills (soft and hard skills), the necessary experience, the geographical proximity, etc. The difference with a "standard" job description is that you can go further in your definition, because it does not have to be made public: went to such and such a school, worked in such and such a company, likes such and such a subject, belongs to such and such a club or network, has such and such a sensitivity to such and such a cause, etc. You can internally determine criteria that you would not mention in an ad.
This is your candidate persona, just as a marketing department would make personas of potential clients. This will give you all the keys you need to :
Know where these candidates usually are
What communication channels they use
What language to use
What are the points that will attract them the most.
Then, you have to find them and contact them. Rather than being satisfied with only one of the methods mentioned above, mix them according to the profiles you are looking for, digital technology is now essential to recruitment, recruitment is evolving, the recruiter must evolve too.
Sourcing: a question of timing
The objective of sourcing is to have a qualified list of candidates to propose a position to; it comes before the creation of the latter, it is something that requires time.
There are two types of sourcing:
The long-term one that allows you to build a good pool of candidates for key positions, which you can do over time without having an open position. To do this, you need to focus on your employer brand, store interesting profiles on social networks and keep all the resumes you may have received in your candidate pool. They might not be contacted tomorrow, but maybe in three months, six months, a year… Especially for key positions in your company
In the short term, you know that you need to fill the position within one or two months, and you will resort to wider sourcing via job boards for example. This is what is most often done, but it usually involves a lot more applications (more or less qualified) to sort through, but especially candidates who are actively looking, and who can therefore be recruited by someone else at any time.
Bottom line:
Long term = watch, almost surgical choice who will be contacted when the time comes. Big scouting job before the recruitment process itself. Fewer profiles, but more suitable.
Short term = we process the mass to go fast. Big work of sorting before the recruitment process itself. More profiles, but many will be discarded.
It is at the moment of the recruitment process (the public announcement that you have a need, via job ads for example), that you will have to accelerate the pace to reduce the time of the recruitment process.
You need to be ready to move quickly once you have identified your ideal profile. The world of work is fast-moving and any good candidate can receive several offers at the same time: companies whose HR teams know how to mobilize become more attractive than those who are slow to react.
You also need to be aware of trends in recruiting. For example, if a new technology or a new company appears on the market and is promising for the future (blockchain for example, or AI which we hear a lot about at the moment), it will be very difficult to find profiles with this knowledge. You must therefore act quickly!
Your employer brand must show that you follow the market trends to attract the most interesting profiles.
Conclusion: Be methodical in your sourcing and use a good tool
To summarize in a few clear points:
Identify all the characteristics of the ideal profile
Store the data and sort it appropriately
Determine how to find and contact these profiles
Start your recruitment process on these key profiles first
As you can imagine, our recruitment software can make your life much easier when it comes to sourcing: importing profiles via social networks, creating thematic pools, cross-searching, quick viewing of resumes, parsing (automatic extraction of information from a resume), messaging and internal planning system, collaborative work… Ask our team for a demonstration and you'll never see sourcing like before.
Happy recruiting!